My good friend Danny Goodman (and Co-Founder at Swarm Aero) recently wrote a great essay on how AI can help with America's defense. He outlines 3 opportunities:
"Affordable mass": Balancing/augmenting America's historical strategy of pursuing only extremely expensive, long-lived "exquisite" assets (e.g. F-35's, aircraft carriers) with autonomous and lower cost units which can safely increase sensor capability &, if it comes to it, serve as alternative targets to help safeguard human operators
Smarter war planning: Leveraging modeling & simulation to devise better tactics and strategies (think AlphaCraft on steroids)
Smarter procurement: Using AI to evaluate how programs and budget line items will actually impact America's defensive capabilities to provide objectivity in budgeting
---
With the proper rules in place, AI is poised to be a transformative force that will strengthen America's national defense. It will give our military new weapons systems and capabilities, smarter ways to plan for increasingly complex conflicts, and better ways to decide what to build and buy, and when. Along the way, it will help save both taxpayer dollars and, more importantly, lives.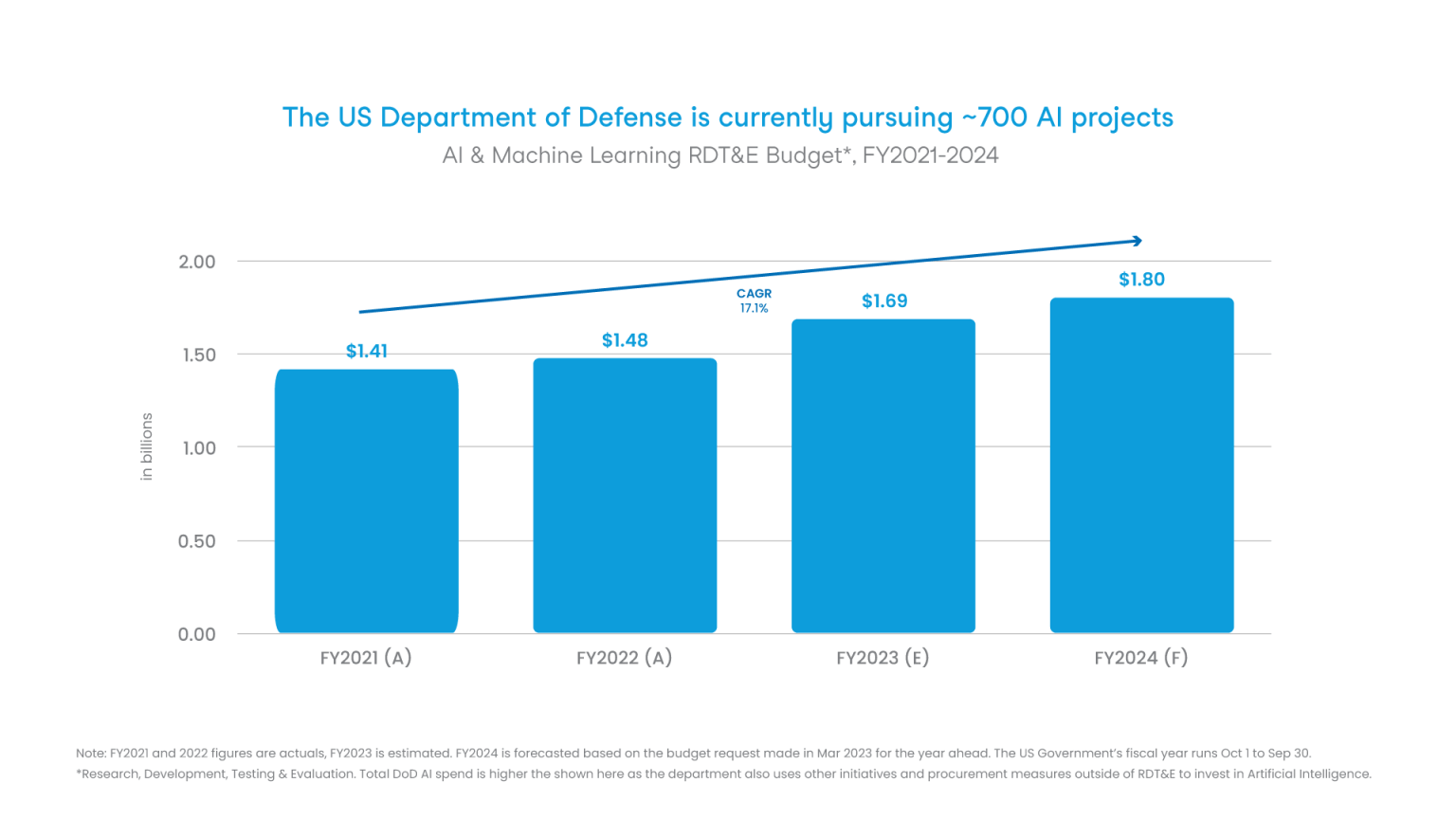 Supercharging America's National Defense with AI
Danny Goodman