Silicon nerd 🤓 that I am, I have gone through multiple cycles of excited-then-disappointed for Windows-on-ARM, especially considering the success of ChromeOS with ARM, the Apple M1/M2 (Apple's own ARM silicon which now powers its laptops), and AWS Graviton (Amazon's own ARM chip for its cloud computing services).
I may just be setting myself up for disappointment here but these (admittedly vendor-provided) specs for their new Snapdragon X (based on technology they acquired from Nuvia and are currently being sued for by ARM) look very impressive. Biased as they may be, the fact that these chips are performing in the same performance range as Intel/AMD/Apple's silicon on single-threaded benchmarks (not to mention the multi-threaded applications which work well with the Snapdragon X's 12 cores) hopefully bodes well for the state of CPU competition in the PC market!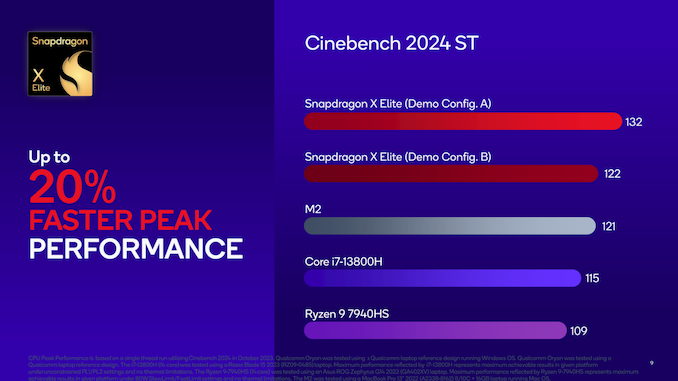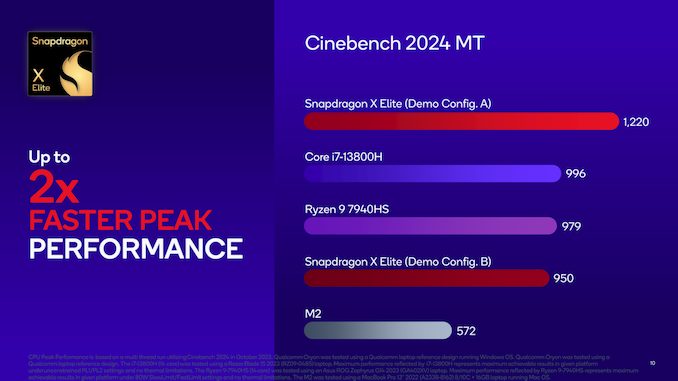 ---
Overall, Qualcomm's early benchmark disclosure offers an interesting first look at what to expect from their forthcoming laptop SoC. While the competitive performance comparisons are poorly-timed given that next-generation hardware is just around the corner from most of Qualcomm's rivals, the fact that we're talking about the Snapdragon X Elite in the same breath as the M2 or Raptor Lake is a major achievement for Qualcomm. Coming from the lackluster Snapdragon 8cx SoCs, which simply couldn't compete on performance, the Snapdragon X Elite is clearly going to be a big step up in virtually every way.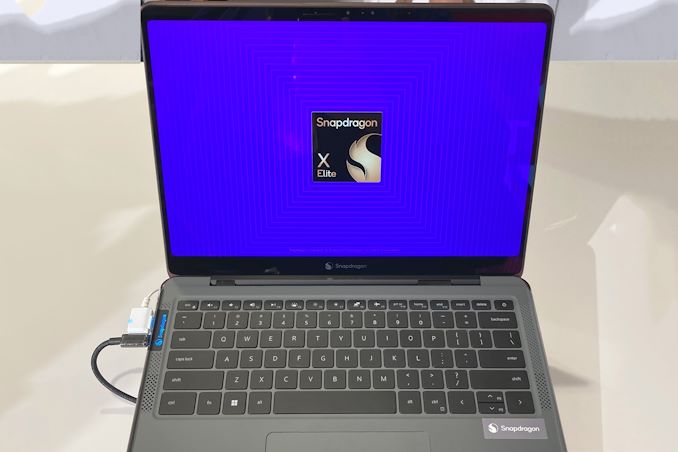 Qualcomm Snapdragon X Elite Performance Preview: A First Look at What's to Come
Ryan Smith | Anandtech