Bloomberg had a great article over the weekend about the events leading up to the (partial) UAW strike against the Detroit Three (GM, Ford, and Stellantis [fka Chrysler]).
I'm not surprised (nor should anyone) by the strike. New UAW management, years-long grievances, and tight labor market favoring workers means a strike was almost certainly always going to be the first move by the UAW.
The bigger question is what this will do to the Detroit Three's electrification push. The UAW's challenge here (as it has been since the 80s) is that the Detroit Three are in a weak and uncertain position as it relates to foreign auto makers and new EV giants like Tesla. While the Inflation Reduction Act may give US auto makers the US EV market, going into a technology transition with a large labor cost & agility disadvantage is a surefire way to (continue to) cede the much larger global market which, in the end, hurts all of the US auto industry (not to mention the Biden administration's hopes that this creates new jobs and centers green manufacturing in the US).
---
[UAW President] Fain will need to deliver agreements he can leverage into a more compelling case for workers at carmakers and battery companies the union hasn't organized. Otherwise, Detroit risks starting the EV age in a position similar to the one they were in when the oil crisis hit half a century ago: stuck with labor costs that put Motor City companies at an untenable disadvantage.

"Breathing down the neck of the Big Three are the so-called foreign transplants and Tesla, which are eating up a bigger part of the market and remain unorganized," said William Gould, a chair of the National Labor Relations Board under President Bill Clinton and professor emeritus at Stanford Law School. "That's the Achilles' heel of organized labor."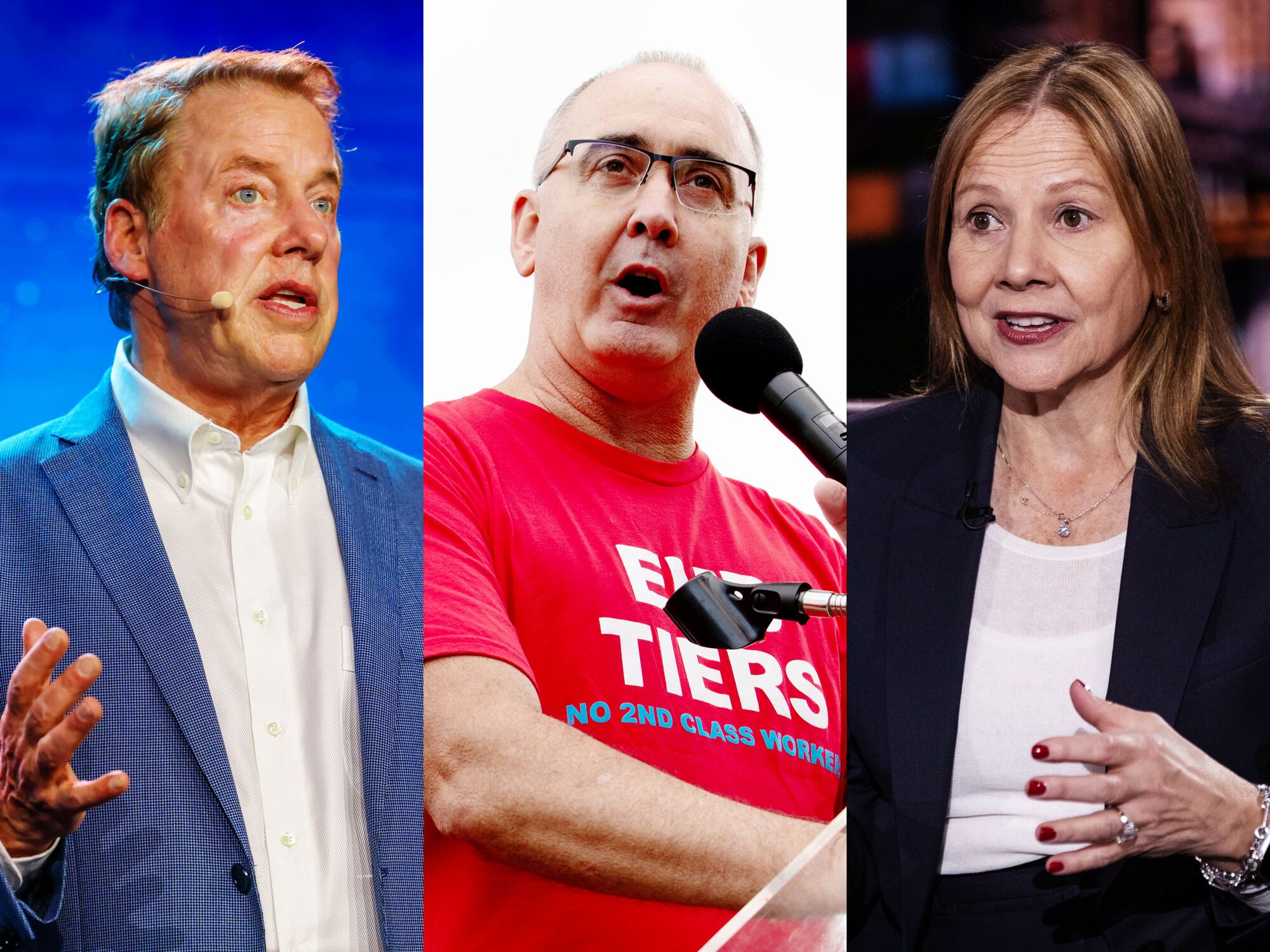 How Auto Executives Misread the UAW Ahead of Historic Strike
David Welch, Keith Naughton, Gabrielle Coppola, and Josh Eidelson | Bloomberg News