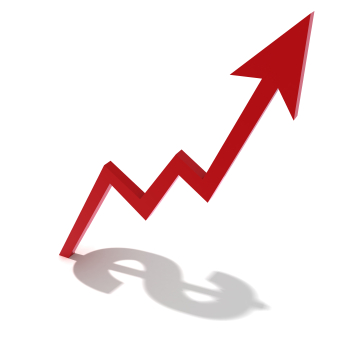 I've blogged before about how the economics of the venture industry affect how venture capitalists evaluate potential investments, the main conclusion of which is that VCs are really only interested in companies that could potentially IPO or sell for at least several hundred million dollars.
One variation on that line of logic which I think startups/entrepreneurs oftentimes fail to grasp is that profitability is not the number one goal.
Now, don't get me wrong. The reason for any business to exist is to ultimately make profit. And, all things being equal, investors certainly prefer more profitable companies to less/unprofitable ones. But, the truth of the matter is that things are rarely all equal and, at the end of the day, your venture capital investors aren't necessarily looking for profit, they are looking for a large outcome.
Before I get accused of being supportive of bubble companies (I'm not), let me explain what this seemingly crazy concept means in practice. First of all, short-term profitability can conflict with rapid growth. This will sound counter-intuitive, but its the very premise for venture capital investment. Think about it: Facebook could've tried much harder to make a profit in its early years by cutting salaries and not investing in R&D, but that would've killed Facebook's ability to grow quickly. Instead, they raised venture capital and ignored short-term profitability to build out the product and aggressively market. This might seem simplistic, but I oftentimes receive pitches/plans from entrepreneurs who boast that they can achieve profitability quickly or that they don't need to raise another round of investment because they will be making a profit soon, never giving any thought to what might happen with their growth rate if they ignored profitability for another quarter or year.
Secondly, the promise of growth and future profitability can drive large outcomes. Pandora, Groupon, Enphase, Tesla, A123, and Solazyme are among some of the hottest venture-backed IPOs in recent memory and do you know what they all also happen to share? They are very unprofitable and, to the best of my knowledge, have not yet had a single profitable year. However, the investment community has strong faith in the ability of these businesses to continue to grow rapidly and, eventually, deliver profitability. Whether or not that faith is well-placed is another question (and I have my doubts on some of the companies on that list), but as these examples illustrate, you don't necessarily need to be profitable to be able to get a large venture-sized outcome.
Of course, it'd be a mistake to take this logic and assume that you never need to achieve or think about profitability. After all, a company that is bleeding cash unnecessarily is not a good company by any definition, regardless of whether or not the person evaluating it is in venture capital. Furthermore, while the public market may forgive Pandora and Groupon's money-losing, there's also no guarantee that they will be so forgiving of another company's or even of Pandora/Groupons a few months from now.
But what I am saying is that entrepreneurs need to be more thoughtful when approaching a venture investor with a plan to achieve profitability/stop raising money more quickly, because the goal of that investor is not necessarily short-term profits.
Thought this was interesting? Check out some of my other pieces on how VC works / thinks